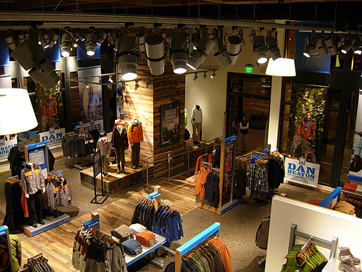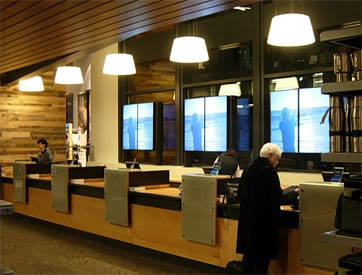 Columbia Sportswear initially sold their product line largely through other retailers with only a few stand-alone retail stores. In the fall of 2006 they made the decision to go full retail and to strategically rollout in-line and factory stores throughout the US and Europe. Boyl & Ames supported Columbia in opening 47 stores in a little over two years. These included a complete remodel of their Portland, Oregon flagship store, two new flagship stores for Mountain Hard Wear, a new flagship store in Seattle, Washington, an in-line store in the Mall of America in Minneapolis, an in-line store in the Portland International Airport, 35 US factory stores, and eight international in-line and factory stores in England, France and Germany.
Boyl & Ames role was that of Construction Program Manager, responsible for the development and execution of the construction program. Responsibilities included assisting with the development of a prototypical design, preparing generic and project specific capital budgets and schedules, selecting, engaging and managing the architects and general contractors, reviewing and commenting on the landlord and tenant work letters, and turning over the stores to Store Operations on predetermined dates.
As their Program grew, Columbia expanded into Europe. B&A's responsibilities remained the same. However, in order to manage the European Program from the US, Boyl & Ames took on the added responsibility of identifying, engaging, and managing a Europe-based architect and construction management-consulting firm to support the Program. It was Boyl & Ames' responsibility to manage the Europe-based consulting firm, making periodic site visits at critical stages of project development and construction to ensure 'brand' compatibility with the US Program and to ensure that a high level of quality was achieved in the end product.